Lake Worth Paving Company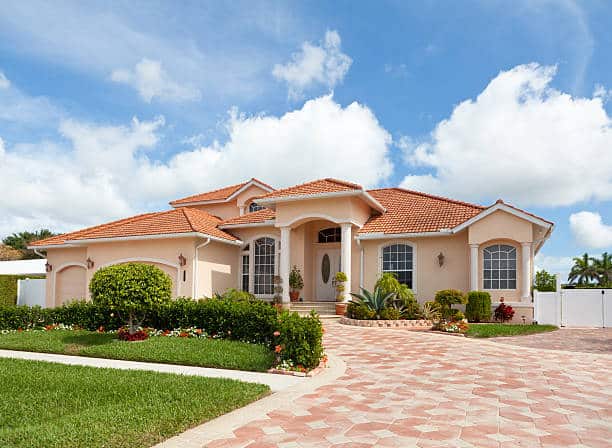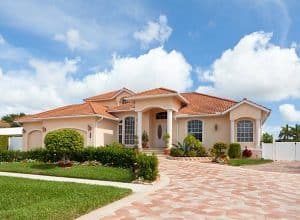 When landscaping and hardscaping for your properties, you will definitely need pavings to act as flooring. However, how can you install these pavings if you are unsure what type of pavers will work well for your project? South Florida Paving Company can help you find out.
Pavers come in various materials, sizes, and shapes, and each material can work well for certain areas and climates. They are also different in terms of their prices and the way they are maintained, with some costing high in terms of installation, but offering high returns in the future. Installation styles also vary, with each style providing extra support and benefits for the space.
South Florida Paving Company is a trusted Lake Worth paving company specializing in providing complete paving services for residential and commercial properties. With us as your paving company, we can determine the best paving style that works best for your project, explain to you why these styles work best for your application, and get them done perfectly without causing you too much stress in the process. Rest assured that once we are done, you will get pavings that last for a long time and a team always ready to help you maintain them.
Call South Florida Paving Company at (561) 320-0923 for your Free Consultation with a Lake Worth Paving expert!
Benefits of Pavers
Although concrete is still used for pavements and outdoor surfaces and installations, pavers are more beneficial in various ways. They are very flexible and available in various materials, colors, and designs to suit any property. If installed by experienced and talented paving contractors, like us at South Florida Paving Company, the installed pavers can increase your home's curb appeal and its overall value, giving you an advantage should you decide to sell the property in the future. Repairing them is also very simple as they can be lifted off the ground and replaced with the same paving material.
Pavers are also permeable, allowing rainwater, driveway oils, salts, and other substances to seep into the pavers rather than get washed away into watersheds and affect the area's water supply. Some pavers are also very safe to use during hot and wet seasons, whereas traditional pavers can become dangerous when in contact with heat or excess water. There are pavers available that can distribute heat better to keep it cool during hot months, as well as pavers that can prevent excess water from staying on the surface, causing accidents.
Our Lake Worth paving company can guide you through the various paver options available for your outdoor and indoor spaces and get them done in a short period.
Asphalt Paving
Asphalt is one of the most common paving materials used in many properties because it is cheap to use and easy to install since it dries quickly. Some properties also value asphalt paving because it has a smooth-like finish that reduces splash-back during rainy and snowy conditions and offers better skid resistance for vehicles. Should these pavings get damaged, they can be reused and re-laid without the need to use new asphalt for pavings.
Our asphalt paving service is available for residential and commercial properties that require long-lasting and safe pathways, driveways, and roads. When we visit your space, we will identify where the asphalt paving should be installed and get it installed without affecting the environment and its overall quality. We can also help you pick the best type of asphalt for your project and repair them should there be problems in the future.
Concrete Paving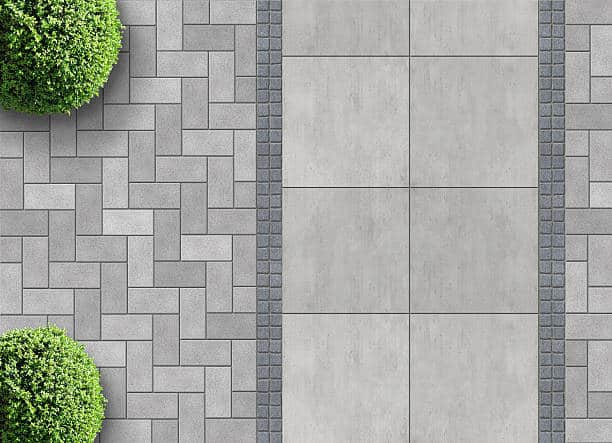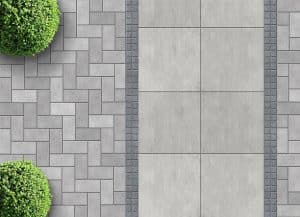 Aside from asphalt, concrete is one of the most common and popular types of paving materials used for properties, especially for outdoor areas. It is easy to customize and offers a natural look that can last a lifetime if maintained well and installed correctly.
At South Florida Paving Company, we can help you get concrete pavings that can last for a long time even though you pick a cheap material for your pavings. Our team can seal the concrete paving after we install it and assist you in maintaining its lifespan without spending too much. We can also customize the concrete to match your property style to make it more appealing to guests.
Landscape Pavers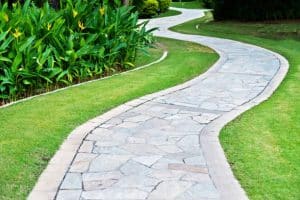 As a homeowner or a commercial property owner, one of the most important investments you can make is landscaping your outdoor space in order to make your home more appealing to anyone who sees it. However, to achieve your ideal landscape, you need professionals to assist you with your vision.
South Florida Paving Company can help you achieve your landscape ideas with the experience and expertise of our talented in-house landscape artists and paver installers. Having an in-house team will help make the project more efficient and get the vision you want without compromise. We can get the permits needed for the landscaping project to proceed and install all the necessary fixtures, especially the pavings, in short order and leave your dream landscape ready for you and your guests to enjoy.
Interlocking Pavers
When landscaping or hardscaping an outdoor space, you have several options to choose from on how to install the flooring. You can either pour concrete and smoothen it down to create the floor space you need or get pavers installed to fulfill the same purpose. Although poured concrete has long been used for outdoor projects and its durability has been tested, pavers are ideal, especially interlocking pavers.
Interlocking pavers are the installation pattern of pavers used for driveways, pathways, and areas that require safety protections for their users. This pattern is also very durable as it allows the pavers to handle heavy loads and harsh weather conditions easily. It also requires less maintenance and comes in various styles to suit each user. We often recommend this installation style for driveways and pathways and show you how it works before installing it on your property.
Patio Pavers
Patios can be made in various materials, but pavers are ideal because they are easy to install, match your preferred style, and they need less money to maintain. While the installation cost can be high depending on the type of pavers you select for your space, these pavers won't get damaged or stained easily, even under harsh weather conditions. You also don't have to replace the entire paving just to repair it. Simply remove the affected paver, and it can be replaced with the same paver.
South Florida Paving Company can assess the ground of your patios and identify the best way to install your patio pavers efficiently. We can also grade your patios away from your home to prevent water runoffs, as well as strengthen the foundations by adding edging to prevent shifting. You will also get tips from our team in maintaining your patio pavers, especially from weeds.
Pool Deck Pavers
A pool deck is the part of the pool area that surrounds the pool where people can leave their slippers and items, as well as sunbathe or relax. It must be safe to use and slip-resistant since people will step on this area on and off as they use the pool.
In order to line this area, owners can choose between wood, cement, tiles, and pavers. Pool deck pavers are recommended because they come in various designs, shapes and they also benefit pools because they are made with natural materials that can prevent accidents and last a long time. At South Florida Paving Company, we make it a point to learn about the type of pool you have, the overall image you wish to achieve, and the safety standards that must be met once the pavers are used. We can also include complimentary pavings for the sides of the pool deck to create the look you want.
Driveway Pavers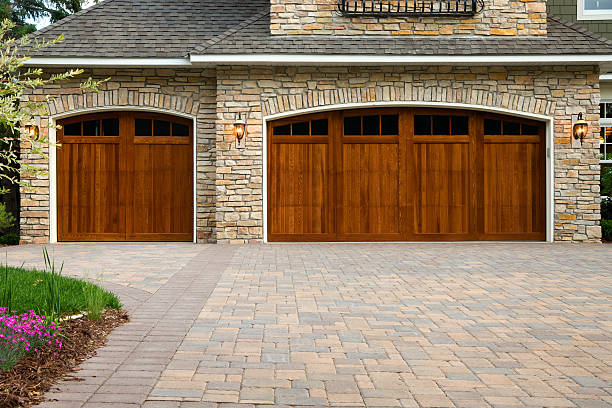 Need a sturdy and long-lasting driveway for your residential or commercial property? Our paving company can also install driveway pavers on your property easily. We will determine what type of driveway you have, what vehicles use the driveway, and narrow down the best paver options. Once these details are identified, we will create a plan to install the right pavers in your driveway in the right patterns that can hold your vehicle and the wear it will face for a long time.
We can also seal your driveway pavers, so there is less need to get them replaced, especially if the driveway paver will be used for commercial use or used by heavy vehicles like trucks and trailers. You can also contact us for resealing and repair requests which will be done by either our trusted contractors or our in-house maintenance teams.
Custom Paving Installation
Are the current paver options unsuitable for your project? Not to worry! Our Lake Worth paving company also offers custom paving installation services to achieve the overall image you want for your space. When you reach out to us, we can look at the types of materials available for pavers and modify them to suit your ideal colors, style preferences, and property. Our designers will work with our paver suppliers to create the paver you want.
Aside from creating the pavers to your specifications, we can also customize the way it is installed, whether you want to mix and match different types of pavers or create unique patterns to make an image to help people know they are in the right place. If these unique pavers get damaged, we can easily repair them or replace the damaged pavers.
Highly-Rated Lake Worth Paving Company
As a property owner, it is important that you invest in your outdoor space because it is the first thing people will see of your space. It must have eye-catching features, from the decor to the pavers, to show your property's personality and what you or your company is like even before people enter your facility.
South Florida Paving Company is dedicated to assisting you in reaching your goals with your outdoor spaces and providing quality paving services that are personalized to suit the property in question. We have been providing landscaping, hardscaping, and lawn care services in Lake Worth for years now, and our satisfied clients can attest to how well we offer our services. Our services are always tailored to suit each client and done in-house by our team of paver installers and designers or by our trusted subcontractors. This allows us to carry out paver projects quickly and efficiently, no matter how large or unique your space is.
We also offer the following products and services at South Florida Paving Company:
Masonry

Pavers

Decks

Pool Coping

Travertine

Outdoor Kitchens

Driveways

Sidewalks

Flagstone

Granite

Slate

Marble

Limestone

Design

Patios

Poolscapes

Walkways

Stoops & Steps

Hardscape Design

Veneers

Custom Brick-work
All the paving projects we handle at South Florida Paving Company come with a 1-year workmanship warranty that covers issues like leveling, settling, or product failures. We also use only the best paver products in various styles and colors for all our projects as part of our commitment to providing you with only the best pavers for your project, regardless of your budget.
Free Consultation Today

Ready to give your patios, driveways, and pathways an overhaul without breaking your budget? If yes, give South Florida Paving Company a ring today. We will show you how we can revive your boring patios, pathways, decks, and other outdoor fixtures with pavers that not only reflect your style but achieve the positive image you want people to see when they see or visit your space.
To get started, call us through our hotline today, and one of our paving contractors will be ready to answer your questions and get you started with your project.
Call South Florida Paving Company at (561) 320-0923 for your Free Consultation with a Lake Worth Paving expert!